Echinacea for treating and preventing the common cold
Millions of people around the world use echinacea to treat the common cold. Here is why.
Last updated: 14 April 2020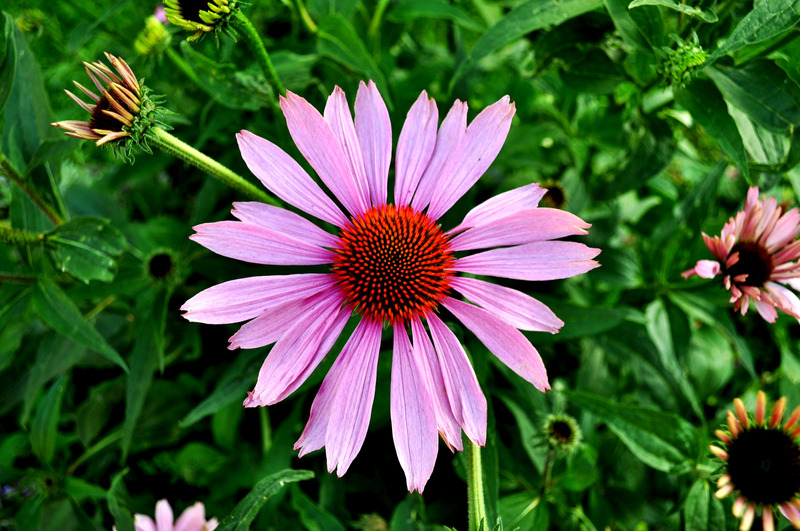 What is Echinacea?
Echinacea (also known as coneflower) is taken by millions of people globally. There are two main species that are commonly used; Echinacea angustifolia (narrow-leaf coneflower) and Echinacea purpurea (purple coneflower), both native to North America. It has been used in traditional medicine by the indigenous population of North America for ailments such as toothache, sore throats and colds. Today it is also often used to treat or prevent colds and there have been several randomised controlled trials investigating its efficacy in common colds and respiratory infections.
Colds and respiratory infections
The common cold is a viral infectious disease affecting the upper respiratory tract with symptoms including coughs, a runny nose, and sore throat. While these symptoms are usually mild and may resolve without treatment within a week to 10 days, some populations (such as children under 5 years old, the elderly or people with conditions such as asthma) may experience severe complications or may have colds that last as long as three weeks. With no cure and with adults having an average of two to three colds per year (children typically getting many more), it is no wonder millions of people seek to prevent or treat their colds with herbal medicines.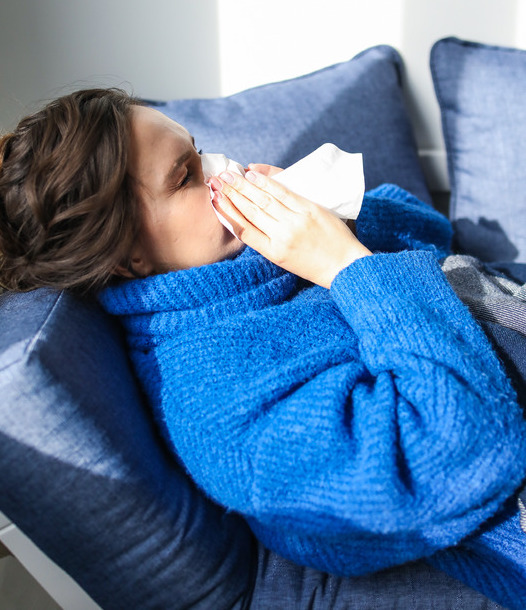 Echinacea trials of colds
After a systematic review of the literature, Herbal Evidence extracted the results from over a dozen randomised controlled studies of Echinacea treating the common cold or respiratory infections and found that overall, there is strong evidence that Echinacea performs better than placebo. For example, in one study participants with a cold were assigned to 3 times daily 2 tablets of an Echinacea purpurea extract (Echinaforce) or placebo for up to 7 days (1) and among those given Echinacea, 59% achieved efficacy according to the doctors' judgement compared with 41% given placebo. In another study of participants with a cold, (2) at 7 days 94% of those assigned to Echinacea purpurea (Echinilin) achieved at least a 50% reduction in their maximum symptom scores compared with 63% of those given placebo.
There have also been studies showing that Echinacea may slightly lower the risk of developing a respiratory infection. For example, one study (3) found that when travellers were given Echinacea for a minimum of 5 weeks and at least 2 weeks before flying overseas, 56% of them were not affected by respiratory illness compared with 42% of those who were given a placebo. However, other studies have not found a protective effect of Echinacea against upper respiratory tract infection (4).
Overall, the findings of our meta-analysis show that the current evidence is that Echinacea performs better than placebo in treating common colds or respiratory infections and may help to prevent their occurrence. However, as shown, not everyone given Echinacea will see benefits. For information on all the studies included in the meta-analysis, go to the Echinacea page, select "Common cold/ respiratory infection" as the condition and download the related PDF fact sheet.
Echinacea tends to be well-tolerated with few reports of adverse events. However, many of the clinical trials of the common cold, by nature of the condition, only treated participants with Echinacea for short periods, for example 14 days. Therefore, more still needs to be known regarding the long-term use of Echinacea. As always, consult your physician before adding new treatments to your regimen or changing any current medication.
References